Cynthia Leitich Smith
's
Cynsations
I was 50 pages into my first writing project, a YA fantasy novel, when I picked up a book about writing for children.
In the first chapter, the author explained that a new writer should never start with a novel instead of a short story or write fantasy instead of realistic fiction.
Oops.
But my story had a hold on me and I was not about to stop. Three books and over a thousand pages later, I've realized what that author meant. For a beginning writer, it's hard enough to struggle with character, plot and setting. But fantasy and science fiction require something more—world building.
World-building is a labor of love for any writer, but a novel set in present day Boston begins with a geography, climate, social structure, and government. A fantasy or science fiction writer can set her story anywhere in the universe.
Freeing and exciting, but where do you begin? It's a rush at times to play the role of god, but the stakes are high. Like characters, worlds need to be three dimensional and ooze verisimilitude.
When I started my current series,
The Watersmeet Trilogy
, I saved myself some of the angst of world building by setting it in some version of New Hampshire's White Mountains.
Once I knew I was in the rocky soil of a New Hampshire-like place, I knew my characters were doing subsistence farming or hunting and gathering. Small farms led naturally to villages and towns rather than cities.
With towns came artisans: blacksmiths, wood cutters, tanners, and shepherds. From the first decision about geography and climate, I gained an economy and social structure. My world was fleshing out.
The New Hampshire setting also dictated the flora of my world. My main character, Abisina, is a healer and needed plants for tinctures, teas, and infusions. I picked up
Peterson's Field Guide to Medicinal Plants and Herbs
, which covers more than 500 plants. Overwhelming—but I was only interested in plants that grew in a northern climate. Plenty of invention was still necessary.
I found what sounded like a delectable root for my dwarves to roast—Solomon's Seal. But the name "Solomon" threatened to pull the reader out of a world where the Green Man is a central deity. So I renamed the root "Blister root." No reader will recognize my blister roots as Solomon's Seals, but basing them on a real plant gave them a reality my imagination couldn't.
Sometimes that moon has to be gibbous!
I've worked hard and had a lot of fun making my world 3D, but I wasn't prepared for the sense of loss I feel now that the trilogy is complete. Finishing the series means leaving behind my own private Genesis—the Obrun Mountains, the River Couldin, and Giant's Cairn.
This may be why, in a recent conversation with my editor, I pitched two Watersmeet companions. I don't want to work on them yet—there's a cranky fairy demanding to have his story told first—but a time may come in the not too distant future when I'll want to go home.
Cynsational Notes
Ellen Jensen Abbott
thinks that life would be perfect if she could move her home, her job, her friends and her family to the White Mountains of New Hampshire where she grew up.
Until she can convince everyone to join her, she's content to be writing, teaching English at the Westtown School, and living with her husband and two children in West Chester, PA.
In the Watersmeet Trilogy, readers follow the outcast Abisina as she leaves her village to search for her father and for acceptance.
On her journey, she discovers the whole land of Seldara: the dwarves of the Obrun Mountains; the fauns of the western forests; the centaurs of Giant's Cairn—some friends, some foes. When she reaches Watersmeet, she thinks she's found the home of her dreams where all of Seldara's folk are welcome, but soon Watersmeet's existence is at risk and Abisina finds herself outcast again.
Can she save the home she loves? Can she unite the land against a gathering evil? Can she embrace her destiny and become the Keeper of Watersmeet?
Cynsational Giveaway
Enter to win the Watersmeet trilogy--
Watersmeet
(Skyscape, 2009),
The Centaur's Daughter
(Skyscape, 2011) and
The Keeper
(Skyscape, 2013) and a Kindle Paperwhite from
Cynsations at Blogger
. Publisher sponsored. U.S. only. Enter
here
.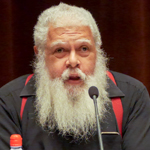 SFWA announces the honor here:
2013 Damon Knight Memorial Grand Master Award: Samuel R. Delany
. I didn't realize he wasn't
already
a Grand Master, what with being so important and influential to the genre (and one of our only well-known writers of color for so long): Think of books like
Dhalgren
,
Stars in My Pockets Like Grains of Sand
, and
Starboard Wine
.
THE PRESS RELEASE
SFWA has named Samuel R. Delany, Jr. (1942– ) as the 2013 DAMON KNIGHT MEMORIAL GRAND MASTER for his contributions to the literature of Science Fiction and Fantasy.

Samuel R. Delany is the author of numerous books of science fiction, including Nova, Dhalgren, Stars in My Pockets Like Grains of Sand, and most recently Through the Valley of the Nest of Spiders. Two of his classic works of science fiction criticism, The Jewel-Hinged Jaw and Starboard Wine, have just been brought back into print by Wesleyan University Press, who will reissue a third, The American Shore, in the summer of 2014.


After winning four Nebula awards and two Hugo awards over the course of his career, Delany was inducted into the Science Fiction and Fantasy Hall of Fame in 2002. Since 2001 he has been a professor of English and Creative Writing at Temple University in Philadelphia, where for three years he was Director of the Graduate Creative Writing Program. In 2010 he won the third J. Lloyd Eaton Lifetime Achievement Award in Science Fiction from the academic Eaton Science Fiction Conference at UCR Libraries. He is also a recipient of the William Whitehead Memorial Award for a lifetime's contribution to lesbian and gay literature.

SFWA PRESIDENT, STEVEN GOULD

One of the perks of being SFWA president is the option of selecting the Science Fiction and Fantasy Writers of America's next Damon Knight Memorial Grand Master. One of the tragedies is we only get to select one a year. That said, from the grains of sand in my pocket, I am delighted to pull this star.

Samuel R. Delany is one of science fiction's most influential authors, critics, and teachers and it is my great honor to announce his selection. When discussing him as this year's choice with the board, past-presidents, and members, the most frequent response I received was, "He's not already?"

Well he is now.

IN HIS OWN WORDS

This award astonishes me, humbles me, and I am honored by it. It recalls to me – with the awareness of mortality age ushers up – the extraordinary writers who did not live to receive it: Roger Zelazny, Joanna Russ, Thomas M. Disch, Octavia E. Butler–as well, from the generation before me, Katherine MacLean, very much alive. I accept the award for them, too: They are the stellar practitioners without whom my own work, dim enough, would have been still dimmer.
- Samuel R. Delany

The DAMON KNIGHT MEMORIAL GRAND MASTER is given by SFWA for "lifetime achievement in science fiction and/or fantasy." Delany joins the Grand Master ranks alongside such legends as Isaac Asimov, Alfred Bester, Harlan Ellison, Ursula K. Le Guin, Connie Willis, and Gene Wolfe. The award will be presented at the 49th Annual Nebula Awards Weekend in San Jose, CA, May 16-18, 2014.

More information on the award's history and the Nebula Award Weekend can be found here.
It's about time! Congratulations to Mr. Delaney!
Chris
Cynthia Leitich Smith
's
Cynsations
Grumpy and frumpy, witchy and weary, frail and forgetful—none of us expects to be that kind of older person, and in reality this does not often describe normal aging.
But negative stereotypes of age, such as older characters in decline and needing help from a child, are too often the norm in books for kids.
In actual fact, late life is generally a time of great satisfaction.
Teaching empathy is important, but the images of aging we show children in books are of vital significance—to them and us. Ageism is evident in pre-schoolers. Even children who admire their own grandparents speak negatively about growing old and about older people.
Research also tells us that taking in negative stereotypes shapes us and even
shortens our lives
. We will become what we think as we get older. We all need and deserve a positive vision of our future.
Books that share positive messages about aging benefit both kids and adults, and they more accurately represent our diverse world of young and old.
At some point in our lives the conversation around birthdays will shift, from happy anticipation to dread. Why is that?
Ageism—pure and simple. Just like racism, ageism steals away recognition of our abilities, strengths and individuality.
In the words of
Rosemarie Jarski
, "We will all get older, so ageism is like turkeys voting for Christmas."
We plan for a long life, so why is it so hard to recognize we stereotype older adults?
You can hardly blame us—our society surrounds us with words and images worshipping youth. But getting old is not a failure to remain young and it should be celebrated as the triumph of strength and survivorship it is.
What can we do to balance other media and add more realistic and positive images of aging to books for young people? As writers and illustrators let's challenge ourselves to:
Lindsey's assistant


Provide older role models by creating interesting, complex characters and avoiding one-dimensional stereotypes such as poor, sick and sad. And let's remember—dementia is not a part of normal aging.


Share the knowledge and strength older adults have acquired because of their age and experience. See My Teacher by James Ransome (Dial, 2012).


Highlight creativity and lifelong growth. Include a wide range of abilities and interests. See It Jes' Happened: When Bill Traylor Started to Draw by Don Tate, illustrated by R. Gregory Christie (Lee & Low, 2012).


Normalize aging and changing by showing it is a lifelong process. See Miss Rumphius by Barbara Cooney (Viking, 1982).


Show satisfaction with late life—research tells us people grow happier as they age.


Avoid the freaky and foolish in both text and images, and choose our words carefully. "Old" is not a bad word and should not be used as such in any of our writing.


Include older characters that are working, volunteering, or making a difference in the world. Highlight the strengths often masked by an aging body. See Grandmama's Pride by Becky Birtha, illustrated by Colin Bootman (Whitman, 2005). Show what people of all ages have in common.


Share the positives of intergenerational relationships, including those outside the family. See Mrs. Katz and Tush by Patricia Polacco (Doubleday, 2009).


Let's try visualizing who we want to be as we grow older—both words and pictures carry powerful images.
And lastly, in the interest of full disclosure—the grandmother in my latest manuscript? She knits. But that's not all she does...
Cynsational Notes
Visit Lindsey's Blog,
A is for Aging, B is for Books
, and like
A is for Aging
on facebook.
Here's a fantastic obituary of the comet's dramatic life:
---
Comet C/2012 S1 (ISON)
Born 4.5 Billion BCE, Fragmented Nov 28, 2013 (age 4.5-billion yrs old)





Click the image to see Karl Battams' story. Click here to see the full-size image.



Born in a dusty and turbulent environment, comet ISON spent its early years being jostled and struck by siblings both large and small. Surviving a particularly violent first few million years, ISON retreated to the Oort Cloud, where it maintained a largely reclusive existence for nearly four billion years. But around 3-million BCE, a chance encounter with a passing star coerced ISON into undertaking a pioneering career as a sungrazer. On September 21, 2012, ISON made itself known to us, and allowed us to catalog the most extraordinary part of its spectacular vocational calling.

Never one to follow convention, ISON lived a dynamic and unpredictable life, alternating between periods of quiet reflection and violent outburst. However, its toughened exterior belied a complex and delicate inner working that only now we are just beginning to understand. In late 2013, Comet ISON demonstrated not only its true beauty but a surprising turn of speed as it reached its career defining moment in the inner solar system. Tragically, on November 28, 2013, ISON's tenacious ambition outweighed its ability, and our shining green candle in the solar wind began to burn out.

Survived by approximately several trillion siblings, Comet ISON leaves behind an unprecedented legacy for astronomers, and the eternal gratitude of an enthralled global audience. In ISON's memory, donations are encouraged to your local astronomy club, observatory or charity that supports STEM and science outreach programs for children.
Chris
RIP Comet ISON. Did you get a chance to see it? Did you take any photos you'd like to share? If so, I'd love to see 'em!
By
Cynthia Leitich Smith
for
Cynsations
Cheers to your upcoming series, The Haunted Library (Grosset & Dunlap, 2014)! Could you tell us about it?
It's a chapter book mystery series, just like my
Buddy Files
series (Albert Whitman). But instead of a canine protagonist, my main character Kaz is a ghost.
He's spent his whole life (and he is "alive"...this is a chapter book series so my ghosts aren't dead people, they're simply transparent people with superpowers) living with his ghost family in an old, abandoned schoolhouse.
But when the "solids" come and tear down the schoolhouse, Kaz and his family are separated as they blow away in the wind. Kaz ends up in a city library, where he meets a solid girl named Claire. Claire can see Kaz when he's not "glowing." She can hear Kaz when he's not "wailing." No one knows why.
Kaz and Claire form a detective agency to solve ghostly mysteries and help Kaz find his family.
What are the challenges of writing chapter books? How about writing a chapter book series?
interior illustration
I think one of the main challenges to writing a chapter book is first understanding what a chapter book is.
I hear a lot of parents say, "my child is reading chapter books."
What do they mean when they say that? Do they mean their kids are reading
Frog and Toad
? Yes, Frog and Toad has chapters, but it's an easy reader. Are they reading
A Wrinkle in Time
? That's a middle grade novel. Or are they reading
The Magic Tree House
? Those are chapter books!
You can't go by the age of the child...kids learn to read at different ages. Though, if pressed, I would say most chapter book readers are between ages 7 and 10. They're able to read and comprehend easy readers, but they maybe don't have the stamina to stick with a middle grade novel yet.
Chapter books tend to have spot illustrations, large type, lots of write space. Chapters are short. So are paragraphs. Sentences tend to be simple, but not too simple. Main characters are spunky and fun, and plots are fast-paced with lots of action. You don't see a lot of explanation and description in chapter books. Everything moves along at a good clip.
As for chapter book series, writing a chapter book series really isn't any different from writing any other series. For me, the biggest challenge to writing a series is I'm limited by what I've already written. I often get three books in and wish I'd established some key element to the series back in book one. But it's usually too late to go back and change book one. That can be frustrating.
What advice would you give to writers interested in creating a chapter book series of their own?
First, read some chapter book series. I don't think you can write one if you've never read one or if you haven't read one since you were a kid.
Read a bunch of them. Get a feel for chapter book characters, plot, and pacing. Get a feel for how series are put together. That will help you as you craft your own series.
Keep in mind that each book in a series should be a stand-alone story, but it should also advance the series arc. Create a series character and/or concept that's interesting enough to follow through multiple books. Readers like series because they connect with a character and want to follow that character into other adventures. Give yourself enough to work with.
author portrait
illustrator portrait
What are your thoughts on the cover art? How does it draw readers into your series?
I love the cover art! I'm usually pretty happy with the covers of my books, but these may be the best covers of any of my books. I think Aurore really captured the personalities of the ghosts and she makes the books look fun.
I'd pick these books up if they weren't already mine.
post
), I will help you this holiday. I was once very poor, too. If you need gifts for your loved ones and you just can't afford it, I have all kinds of books all over my house that I can send you. Not just my books. SFF books. If you want my books, pick one, let me know who to personalize it to, and where I need to send it. If you just want me to send out an SFF (sci-fi, fantasy, horror) book, let me know to who, from whom, and where. I will help you. Just shoot me a private message.
Taking a page from Peter Clines (


For years I hosted JoNoWriMo+1.5, in which we all set goals and checked in to keep accountable. Do you know how many books I finished/revised thanks to this challenge? A lot. And I know many of you did, too. :-)

Then I signed up for the Couch to 5K challenge, and managed to get my sedentary butt moving and moving and moving! It was a miracle. And the great thing was, a bunch of my friends joined me and many of us ran farther than we have our whole lives. What an amazing feeling!

It seems I stick to my goals when I join something like this, which requires me to share my progress in public, but also to cheer on people who are going through the same thing with me! I guess I don't like doing this stuff alone. I love to encourage my friends to reach their goals as much as I love to meet them myself. There's something so special about doing something good for you TOGETHER. Know what I mean?

Recently, I did the 30-Day Plank Challenge. I printed out the schedule and put it on my refrigerator. Every day when I completed the task, I got to scribble it out and it felt SO GOOD to do that. :-) I also checked in with friends both on Facebook and Twitter and several of us managed to complete it. Yay!

My writing partners and I check in with each other every day and share our word-count or revision goals and cheer each on until we reach them. I know if it weren't for checking in with my friends on many of these days, I would accomplish nothing. Instead, we work together and make a ton of progress.

Do I rely too much on others to help me stick to my goals? Maybe. But I love not being alone. I love feeling like my success feeds their success, just as much as theirs feeds mine.

Now that I know how well this all works for me, I've made my own challenge for December. I've posted it below in case you'd like to join me. If this seems too easy or too challenging, you can tweak it to fit your own needs. In fact, this is your Monday-Morning Warm-Up! I've added my writing goals as well, and I encourage you to do the same. :)

I hope you'll join me!!

DECEMBER GOALS

1. 2 min plank, 10 sit-ups, 5 pushups
2. 2 min plank, 10 sit-ups, 5 pushups, run at least 1 mile; write 500 words
3. 2 min plank, 10 sit-ups, 5 pushups; write 500 words
4. 2 min plank, 10 sit-ups, 5 pushups, run at least 1 mile; write 500 words
5. 2 min plank, 10 sit-ups, 5 pushups; write 500 words
6. 2 min plank, 10 sit-ups, 5 pushups, run at least 1 mile; write 500 words
7. 2 min plank, 10 sit-ups, 5 pushups
8. 2 min plank, 10 sit-ups, 5 pushups
9. 2.30 min plank, 15 sit-ups, 7 pushups, run at least 1.5 miles; write 1,000 words
10. 2.30 min plank, 15 sit-ups, 7 pushups; write 1,000 words
11. 2.30 min plank, 15 sit-ups, 7 pushups, run at least 1.5 miles; write 1,000 words
12. 2.30 min plank, 15 sit-ups, 7 pushups; write 1,000 words
13. 2.30 min plank, 15 sit-ups, 7 pushups, run at least 1.5 miles; write 1,000 words
14. 2.30 min plank, 15 sit-ups, 7 pushups
15. 2.30 min plank, 15 sit-ups, 7 pushups
16. 3 min plank, 20 sit-ups, 10 pushups, run at least 2 miles; write 1,000 words
17. 3 min plank, 20 sit-ups, 10 pushups,; write 1,000 words
18. 3 min plank, 20 sit-ups, 10 pushups, run at least 2 miles; write 1,000 words
19. 3 min plank, 20 sit-ups, 10 pushups,; write 1,000 words
20. 3 min plank, 20 sit-ups, 10 pushups, run at least 2 miles; write 1,000 words
21. 3 min plank, 20 sit-ups, 10 pushups,
22. 3 min plank, 20 sit-ups, 10 pushups,
23. 3 min plank, 25 sit-ups, 13 pushups, run at least 2.5 miles; write 1,000 words
24. 3 min plank, 25 sit-ups, 13 pushups; write 1,000 words
25. 3 min plank, 25 sit-ups, 13 pushups, run at least 2.5 miles
26. 3 min plank, 25 sit-ups, 13 pushups; write 500 words
27. 3 min plank, 25 sit-ups, 13 pushups, run at least 2.5 miles; write 500 words
28. 3 min plank, 25 sit-ups, 13 pushups
29. 3 min plank, 25 sit-ups, 13 pushups
30. 3 min plank, 30 sit-ups, 15 pushups, run at least 3 miles; write 500 words
31. 3 min plank, 30 sit-ups, 15 pushups; write 500 words
Recently I made an important discovery: I LOVE a group challenge!
By
Kristi Valiant
for
Cynthia Leitich Smith
's
Cynsations
Look through your shelves of picture books (does everyone love picture books enough to own shelves of them?). Do you notice any differences between the books that were written and illustrated by the same person versus the books that were written by one person and illustrated by another?
My first picture book as both author and illustrator,
Penguin Cha-Cha
, was published recently by Random House. I loved illustrating my own story, but I also love illustrating other authors' books.
I've illustrated a handful of those, including the upcoming Pretty Minnie in Paris, written by
Danielle Steel
, about a teacup Chihuahua in the fashion world of Paris - Oh la la!
I approach illustrating someone else's manuscript differently than when I illustrate my own.
I can deepen the story by adding elements, and sometimes even characters, to the illustrations that aren't mentioned in the text. For example, in the picture book,
Cora Cooks Pancit
(Shen's), I added in a dog that wasn't in the text and used him to echo the main character's feelings with a problem of his own – all through the illustrations.
But even though I can deepen the story and be creative through the illustrations, the fact remains that the text was written before the illustrations, and I can't change the text.
Penguin Cha-Cha started as a portfolio illustration. The great thing about portfolio pieces is that you can draw anything you fancy. I was in a Latin-and-swing dance group and I liked penguins, so I drew dancing penguins.
Art directors and editors kept asking if I had a story to go with the illustration. They could see just by looking at the dancing penguins that I had fun drawing them.
When that joy shines through an illustration, it's time to start thinking about making a book.
So I began writing stories about dancing penguins. Learning the craft of writing picture books, of course, took time and many tries.
My editor had me add in a bit more text after the dummy was acquired, but mostly we stuck with the original dummy.
Many of us author-illustrators tend to start as illustrators and therefore are more visual than wordy. We can show part of the storyline in the illustrations, so perhaps not as much text is needed.
Check out the picture books on your own shelf and see if you can tell if the same person wrote and illustrated them.
Cynsational Screening Room
Cynsational Giveaway
Enter to win a signed copy of
Penguin Cha-Cha
, a bookmark, a sticker and a magnet at Cynsations at Blogger. Author sponsored. Eligibility: U.S. only. Enter
here
.